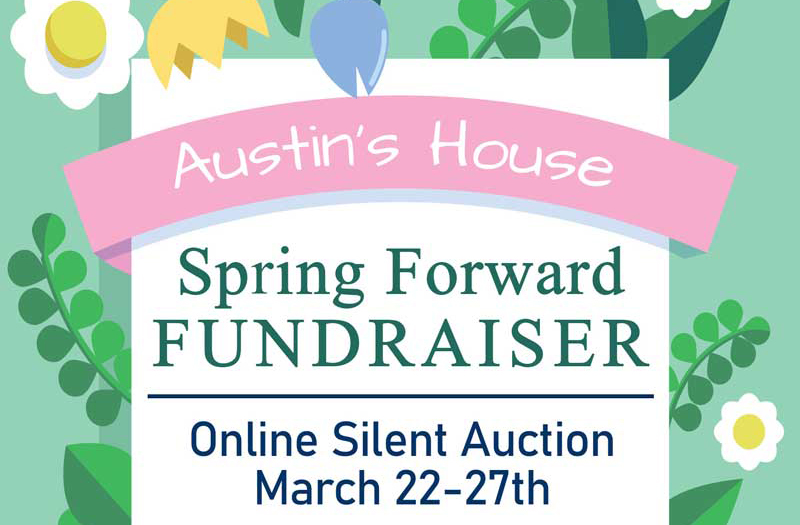 The Spring Forward Fundraiser was a great success! 
From all of us here at Austin's House, we thank you for donating, for bidding, and for sharing this event with your friends!
Auction and Raffle winners can pick up their items at Austin's House (3589 N Sunridge Drive, Carson City, NV 89705) on these days:

Sunday, March 28, 10 am-2 pm

Monday, March 29, 10 am-4 pm

Tuesday, March 30,  10 am-7 pm
If these times do not work for you please reach out to Sabrina at 775-267-6711 on Sunday (3/28) from 10am-2pm to schedule an alternate way to receive your winnings.